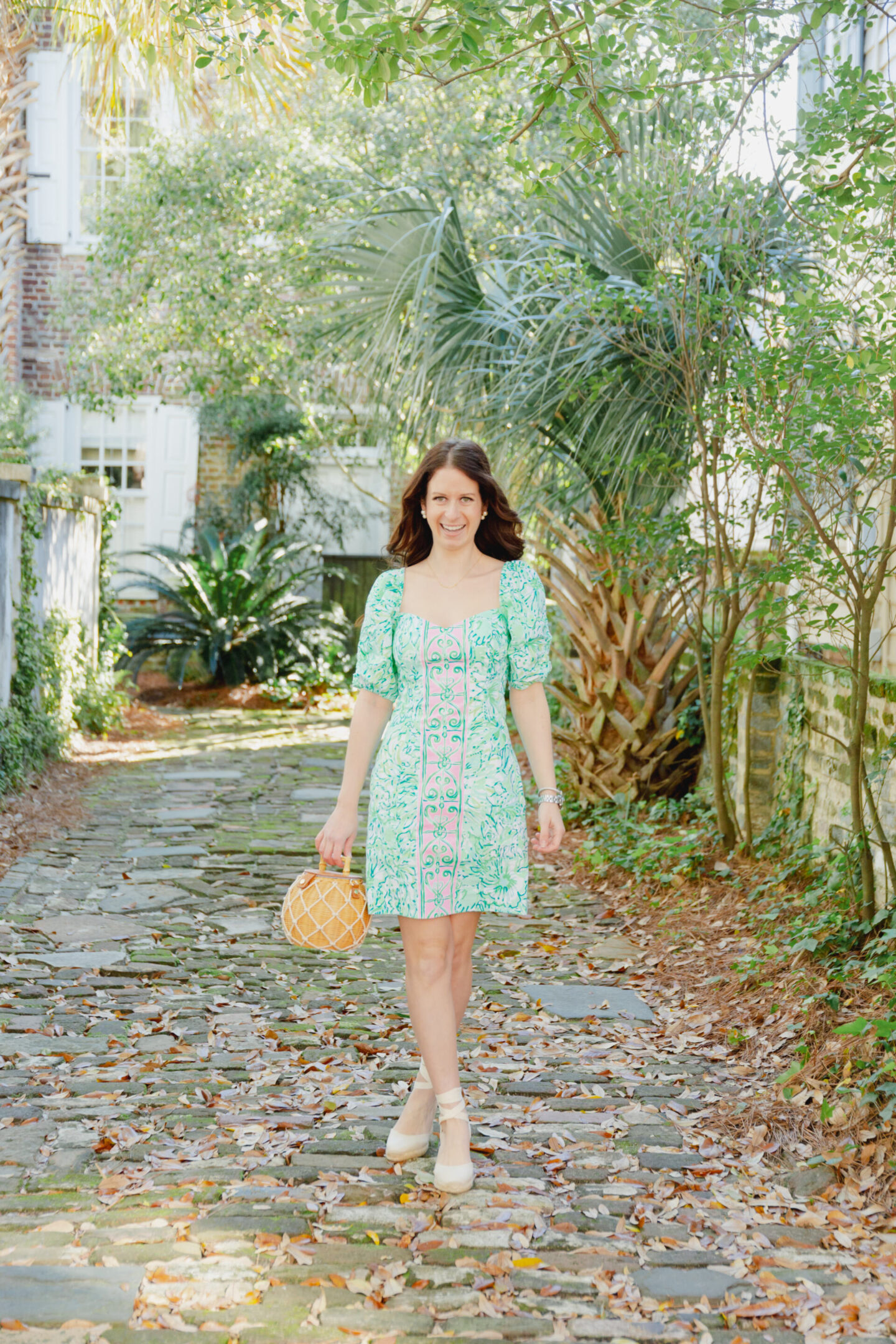 Hey y'all! I'm so excited to be one of the first few to help Lilly spill the juice EARLY on their highly anticipated Lilly Pulitzer After Party sale and help add more color and sunshine into the lives of so many Lilly lovers and first time Lilly shoppers! The After Party Sale is the perfect time to stock up on so many amazing pieces at GREAT prices!
When Is The After Party Sale?
The APS will start Monday, September 14th around 8:00 am(ish) EST and will run through 11:59 pm EST on Tuesday, September 15th.
Will there be a virtual line?
Yes– it will be the same virtual line system as previous years.
How does the virtual line work?
If you've shopped the After Party Sale before, you know it is super popular and there is usually a LOT of traffic on the website! Lilly has a virtual line to make sure the website doesn't crash. Best advice? Be patient! If you keep refreshing you get bumped to the back of the line again!
Do I need to create an online account in advance?
YES! This is CRUCIAL! During the sale, even if an item is in your cart, it isn't reserved… meaning someone else can grab it! So make sure to update all of your info (shipping address, card info, etc.) before the sale starts – you can update here.
Why should you know your size?
Because everything on sale is final sale, it's best to know your size before you shop! Stop into your local store or Nordstrom (most carry the brand!) before if you feel better trying things on. Otherwise, Lilly has a good Fit Predictor so be sure to use that and the Lilly Fit Guide when deciding, as well! For reference, I'm 5'2", 32B and 25 waist and usually order an XXS or XS (depending if I want the fit a little larger for sweaters or rompers!)
My Favorites