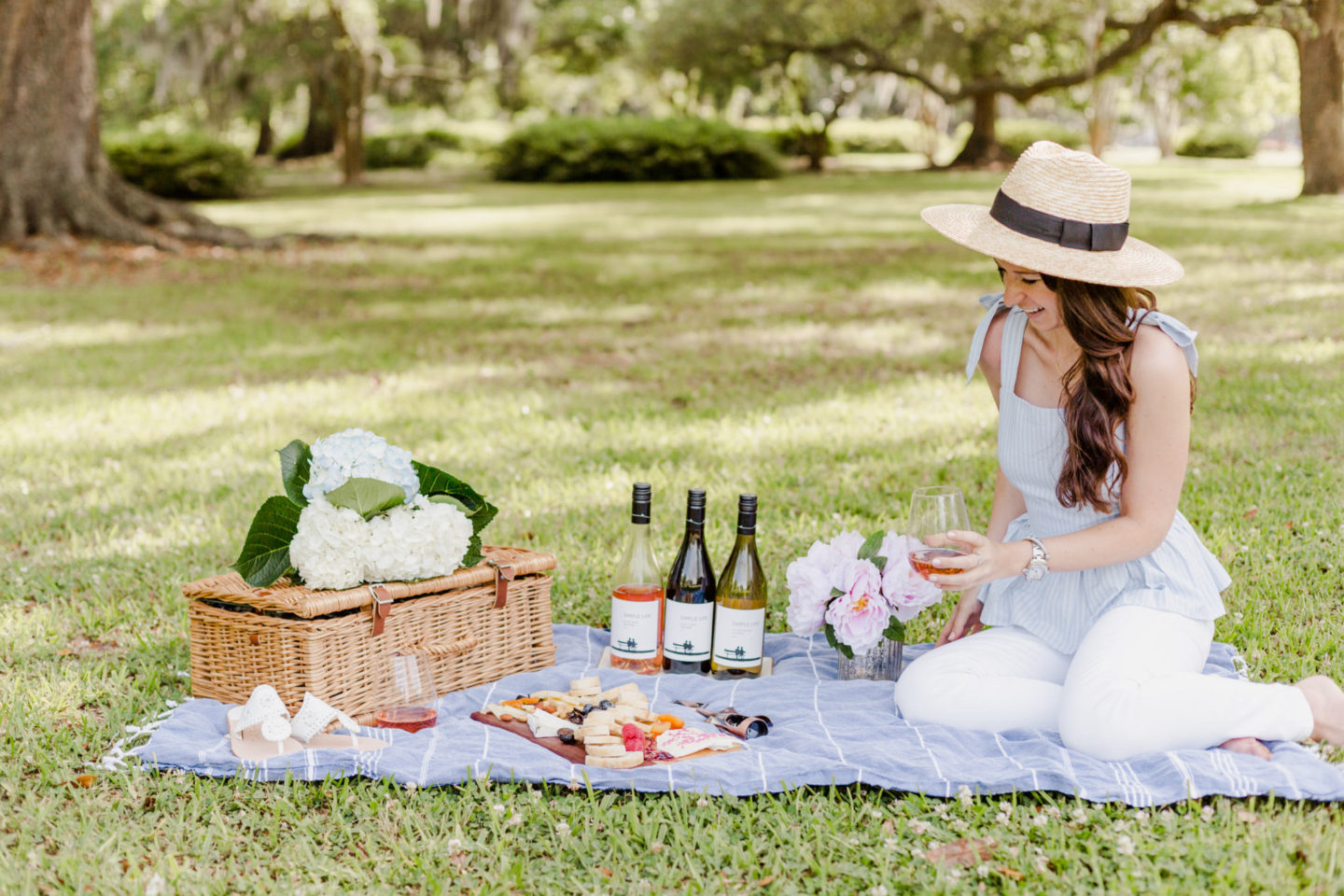 If I said it once, I'll say it again. Spring in Charleston is one of my favorite times of year. It seems as if everyone is out and about, enjoying the weather before it gets too blistering hot. Unfortunately for us, the heat came early this year with temperatures reaching 100 just last week! Thankfully I was able to sneak in a lovely wine & cheese picnic at Hampton park (one of my favorite spots in downtown Charleston) and enjoy the gorgeous spring weather. I packed up some cheeses from a local shop (Wine & Company) and a few bottles of my favorite go-to wine from Simple Life Wines and was all set!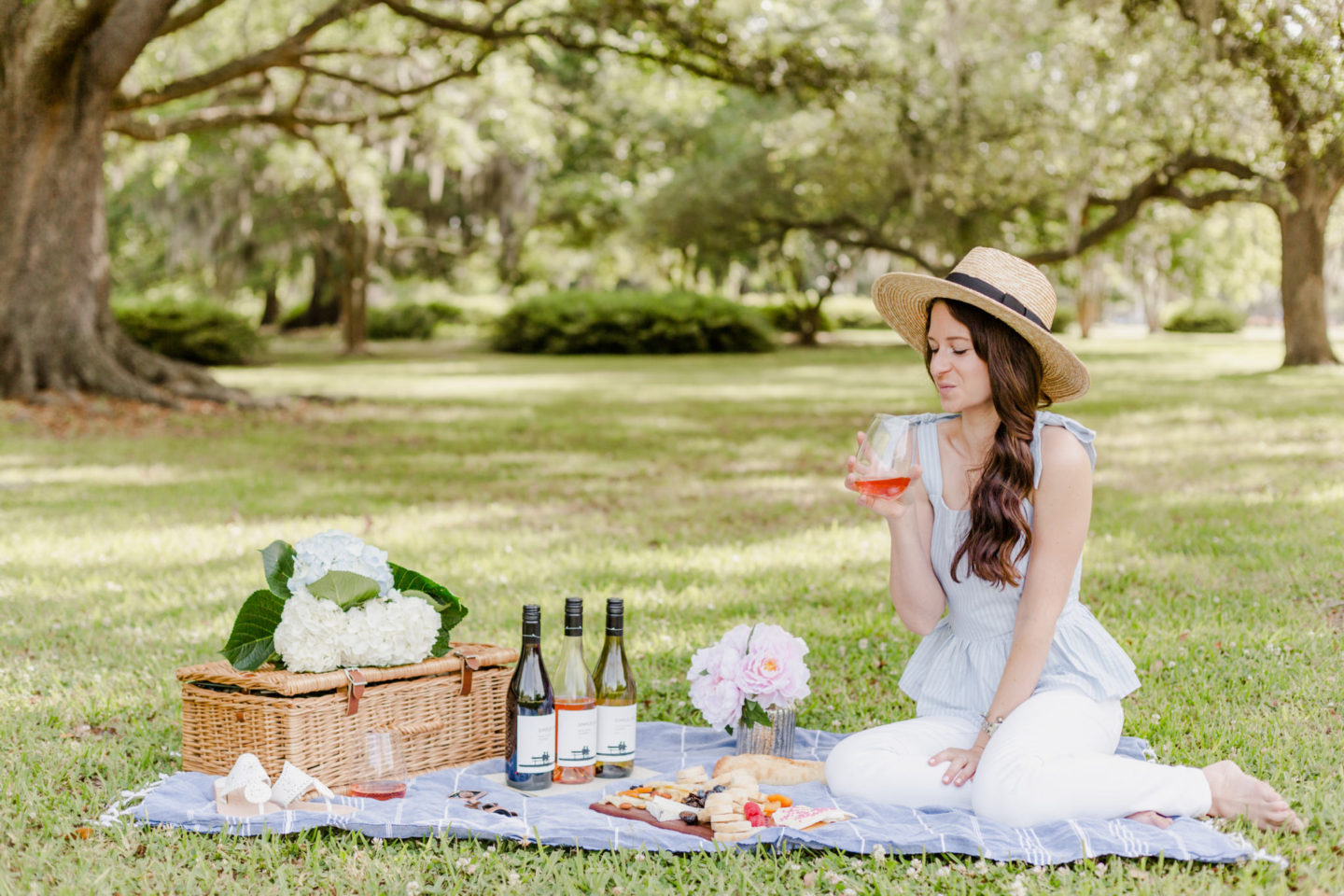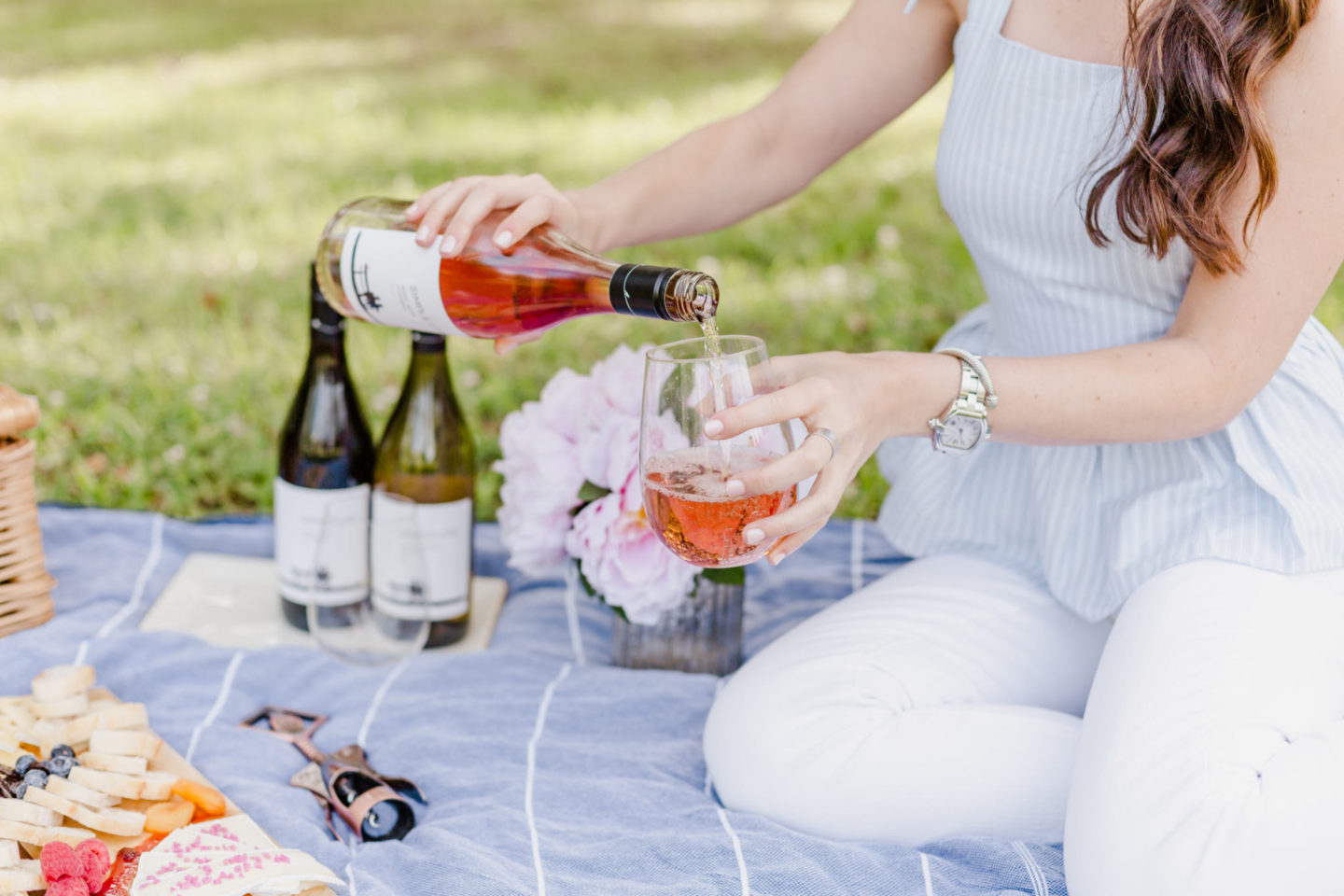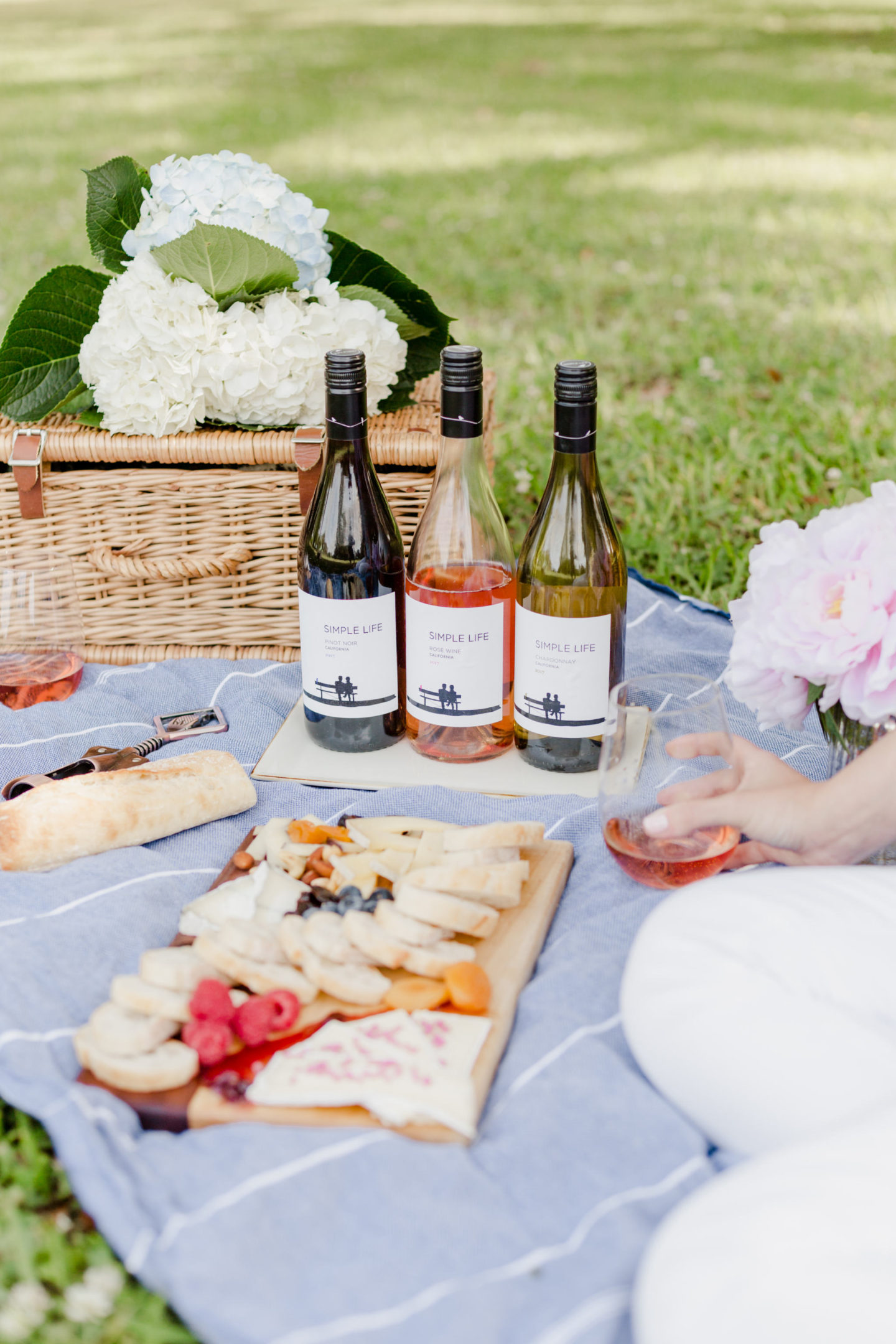 "In a world where life is often over-complicated, Simple Life wines are a nice reminder to take a deep breath, relax and keep it simple." The Simple Life brand philosophy is what originally drew me to their wines. With all the hustle and bustle of juggling work and chores and the constant chatter of electronics, sometimes it's so nice to just sit back and enjoy the company of a close friend, a home cooked meal, or a slobbery kiss from a pup – the simpler things in life. I even love how the label of the bottles depict a cute couple on a park bench enjoying a sunset – what a lovely capture!
Working in social media, I often forget to unplug and that it is okay to do so! Taking time out of my busy schedule to have an impromptu picnic with friends is just the type of thing to keep me grounded. And it's in these moments I enjoy myself and others the most.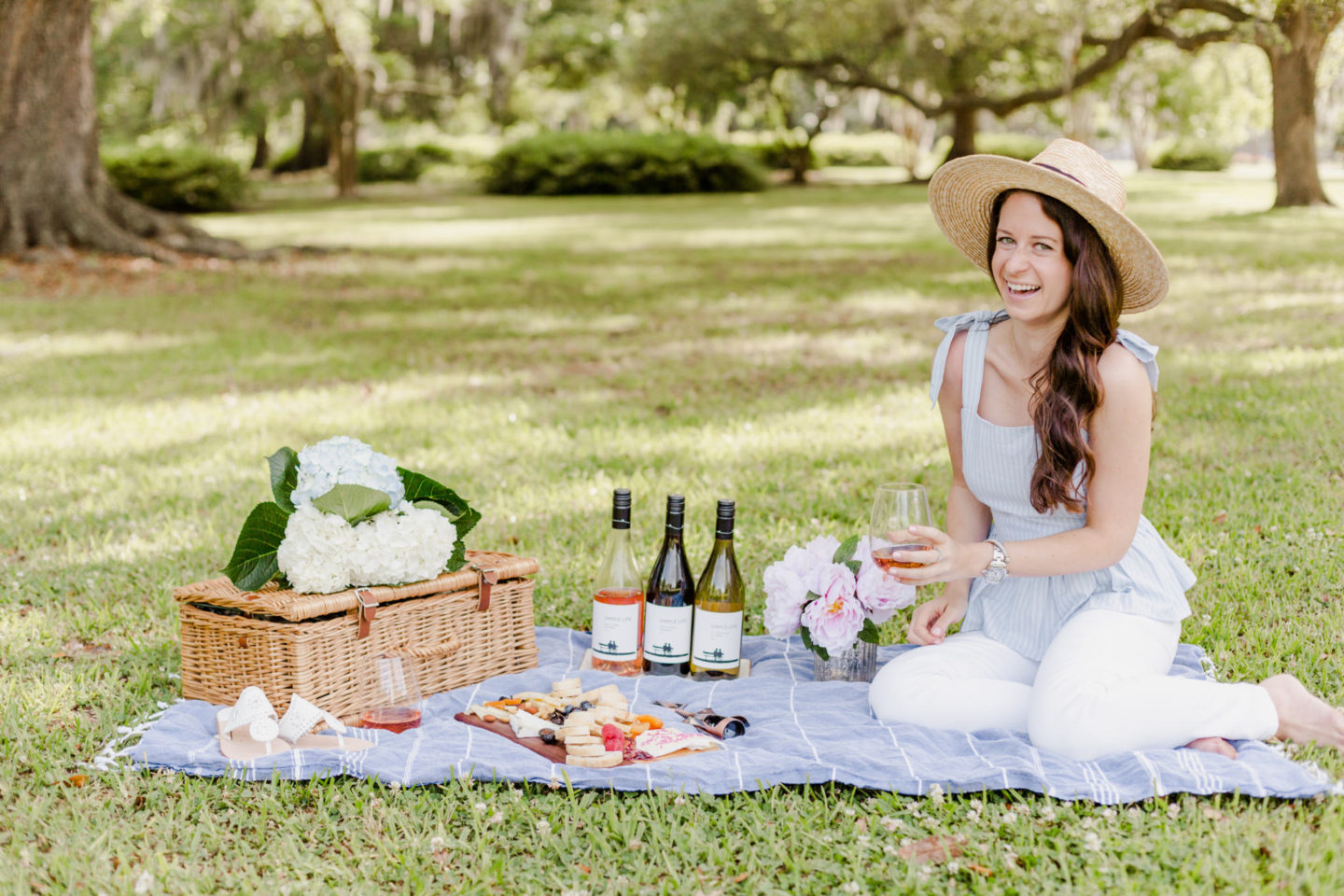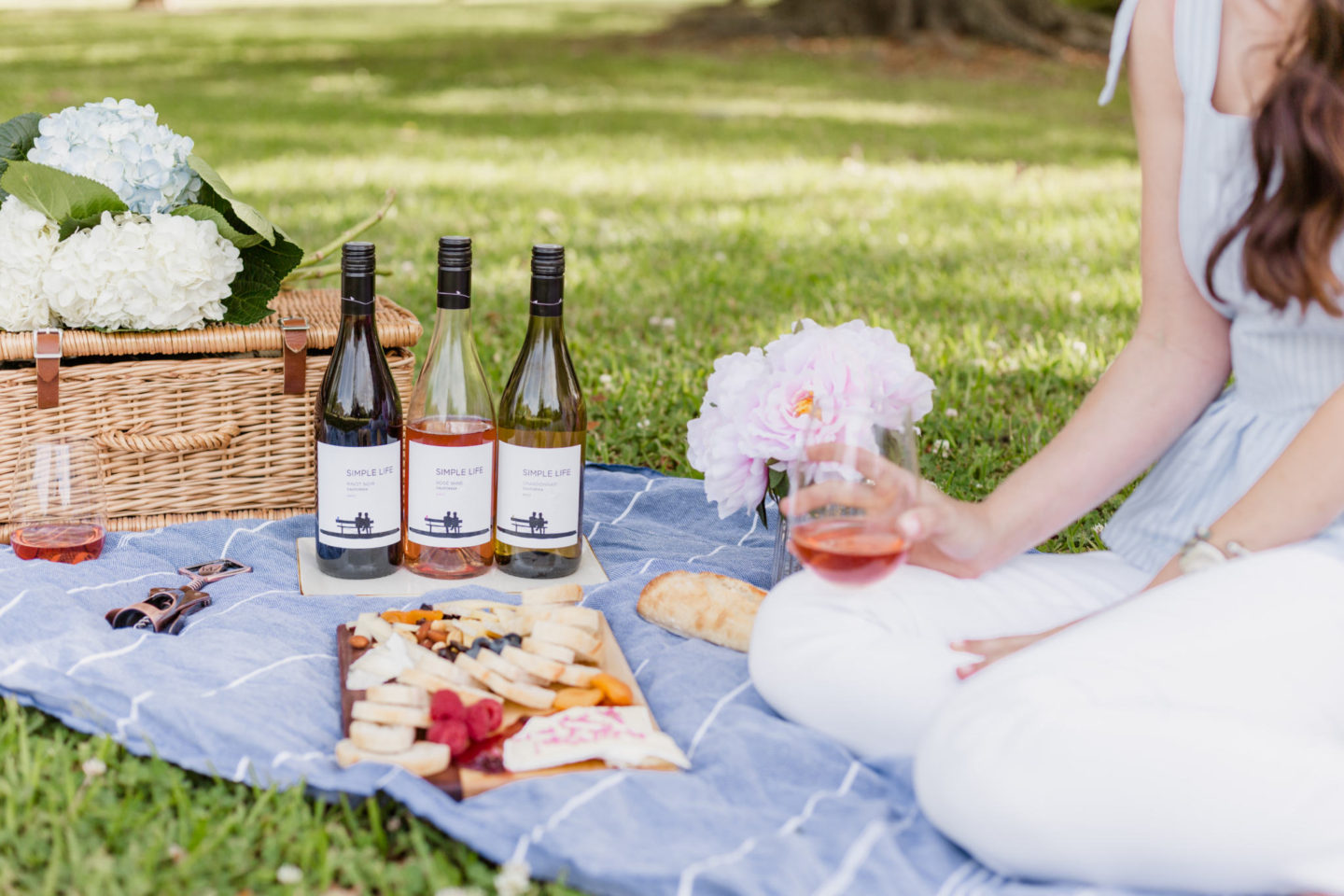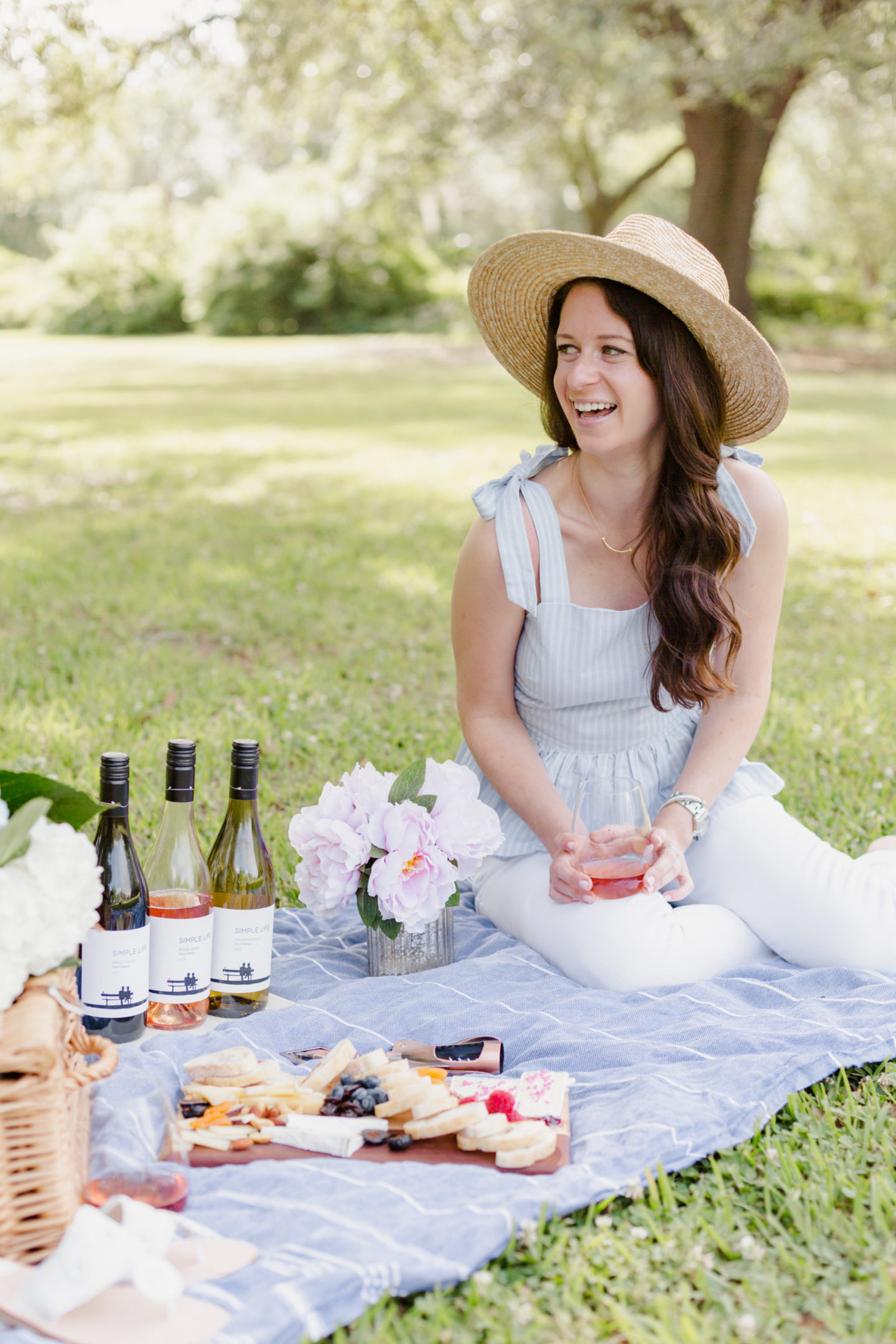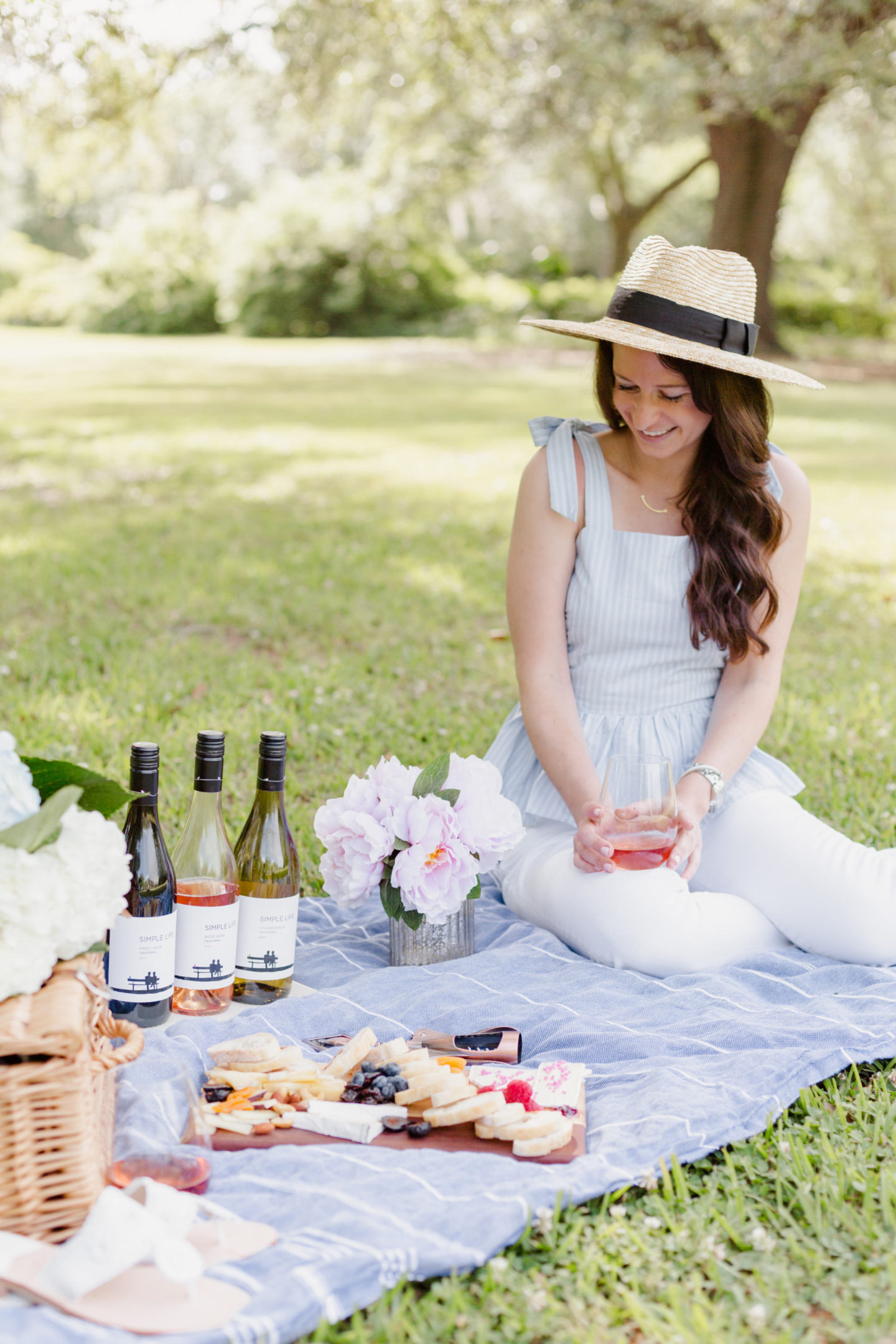 Sadly Duke didn't join me on this particular picnic – we would have had no food left if he were able to run around – but it was still a perfect afternoon!
I always love supporting local – so from the food, to the blanket, to my outfit, I tried to weave in some of my favorite local companies. And of course everything had to be on brand – meaning blue and white! It's just such a classic and easy color combo that I find myself reaching for blue and white pieces over and over. I think it's become more of a habit than a conscious decision these days.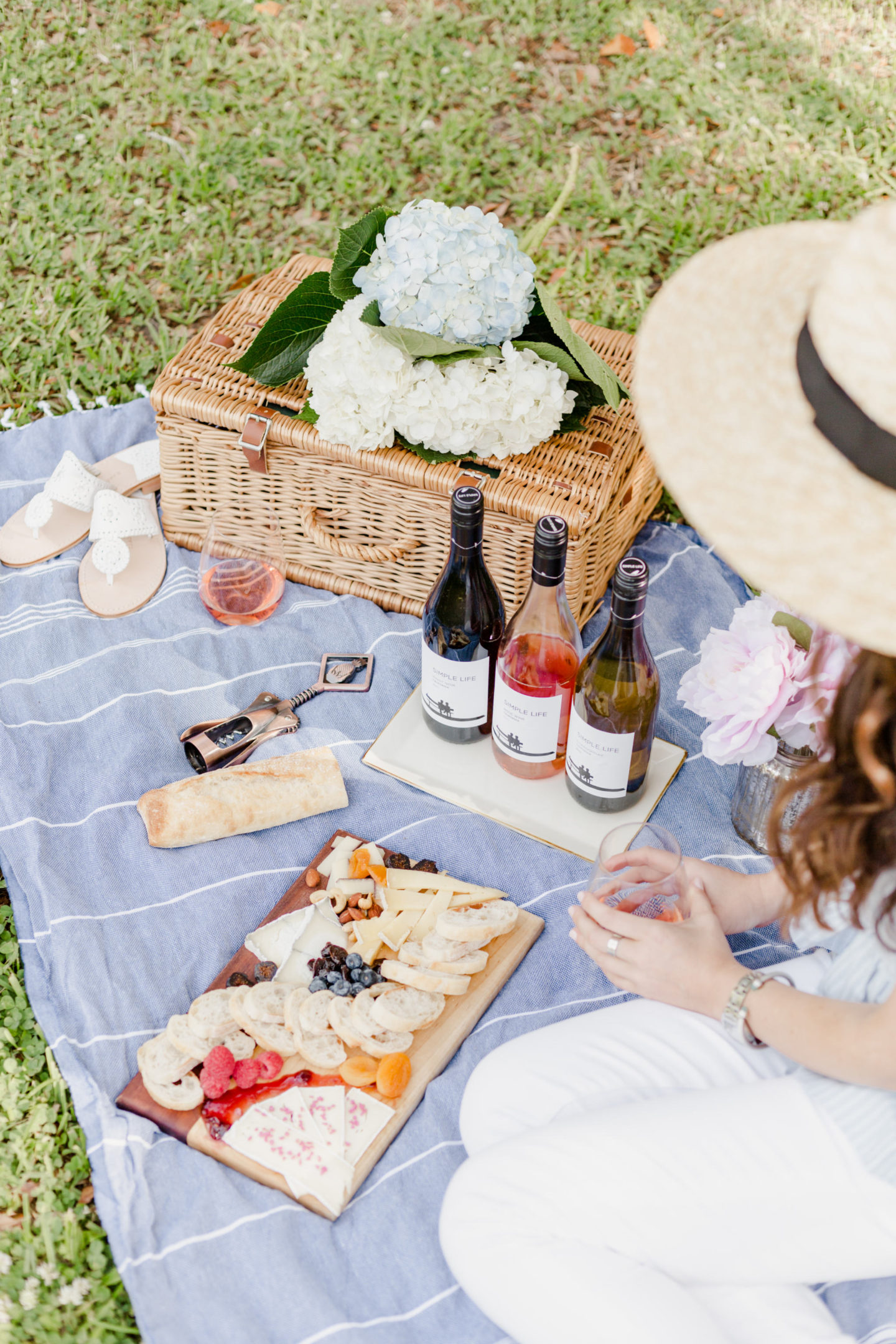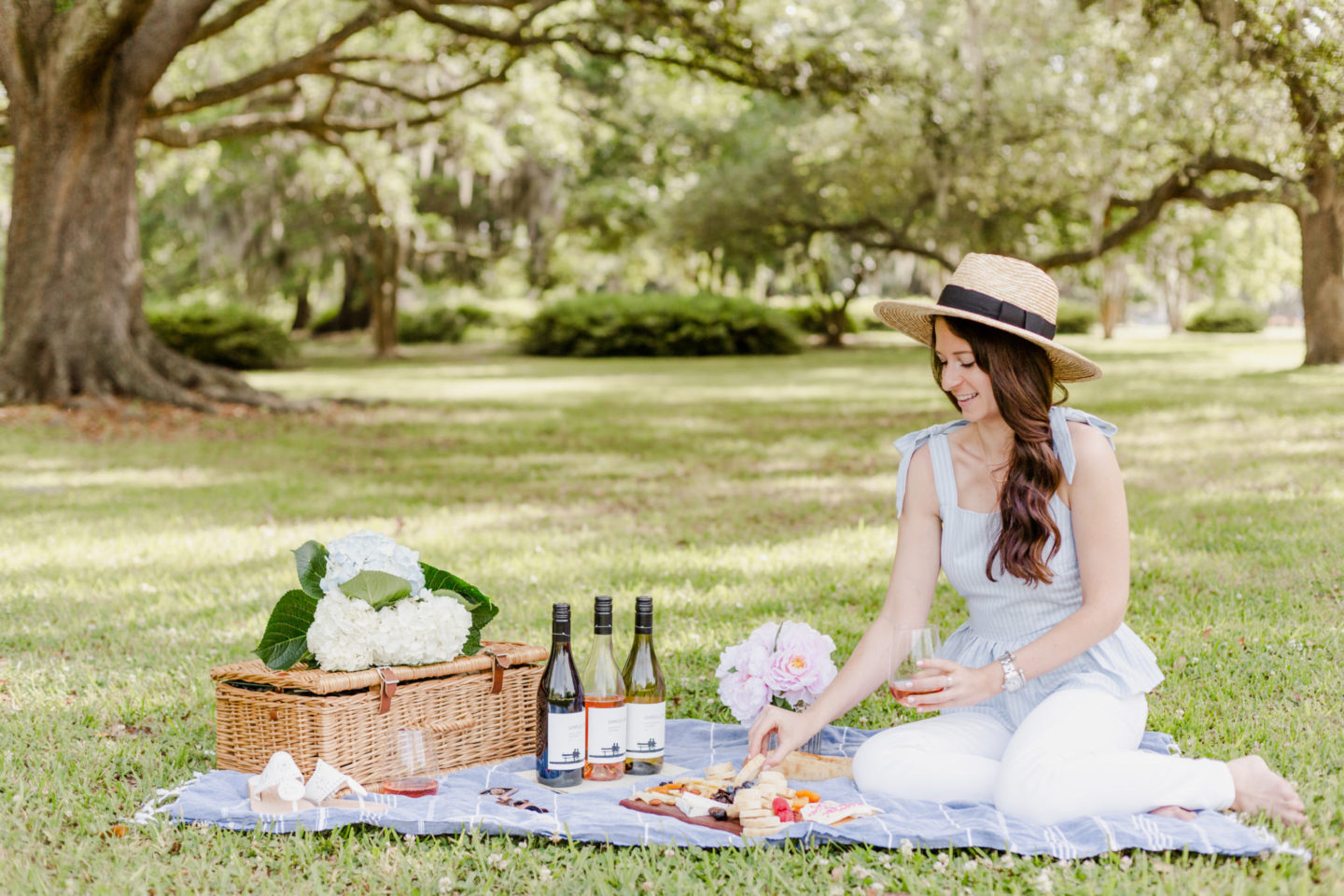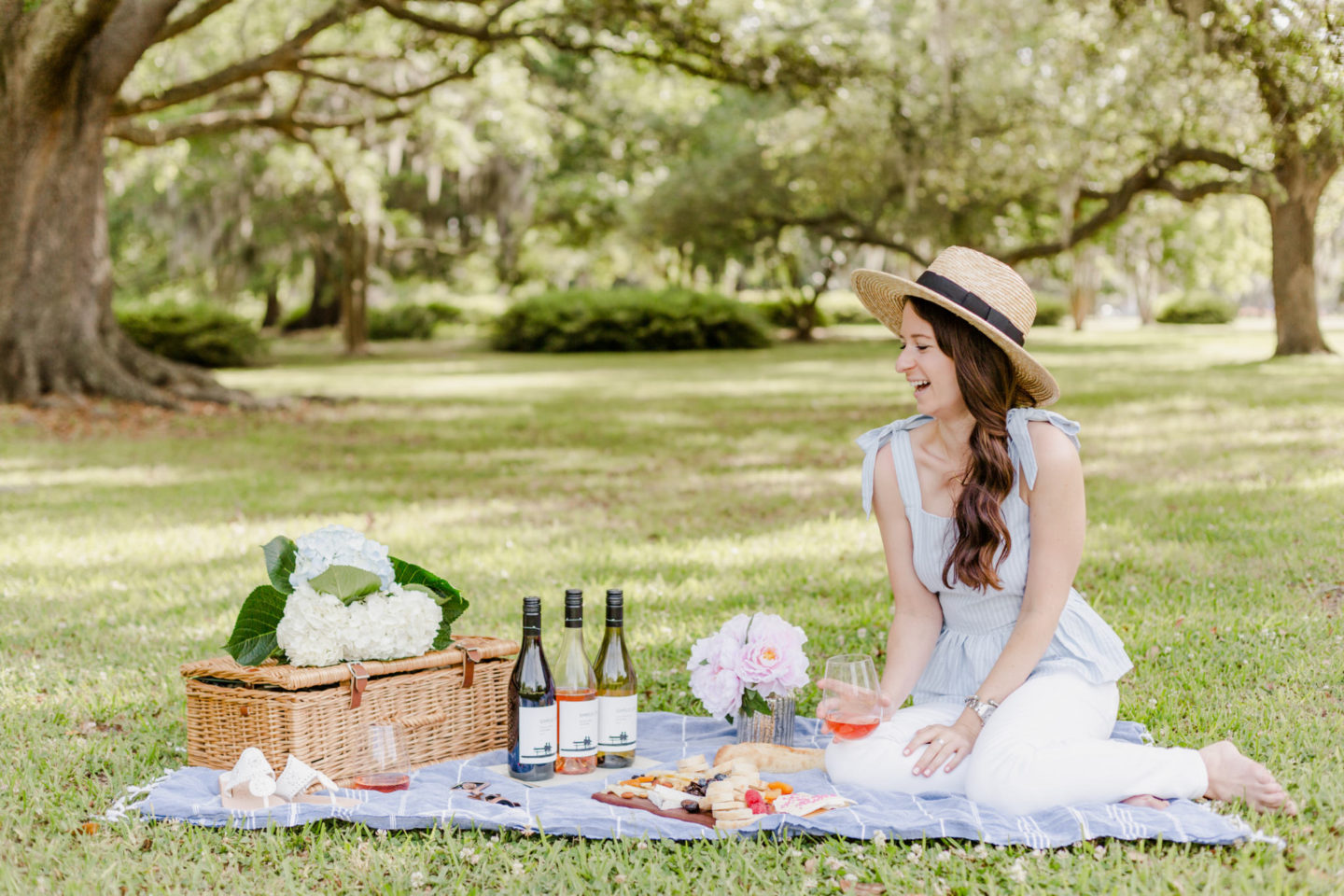 Now that it's almost too hot to be outside for long periods of time, I'm so happy I got to sneak in this spring picnic when I did! But be sure, this wine will be my go-to for the rest of the summer! Whether I find a shady spot in the park, or enjoy a glass on a friend's boat by the water, Simple Life is the perfect wine to enjoy on these spring & summer days!
And if you live in South Carolina, buying Simple Life Wines is as easy as heading to your local Publix!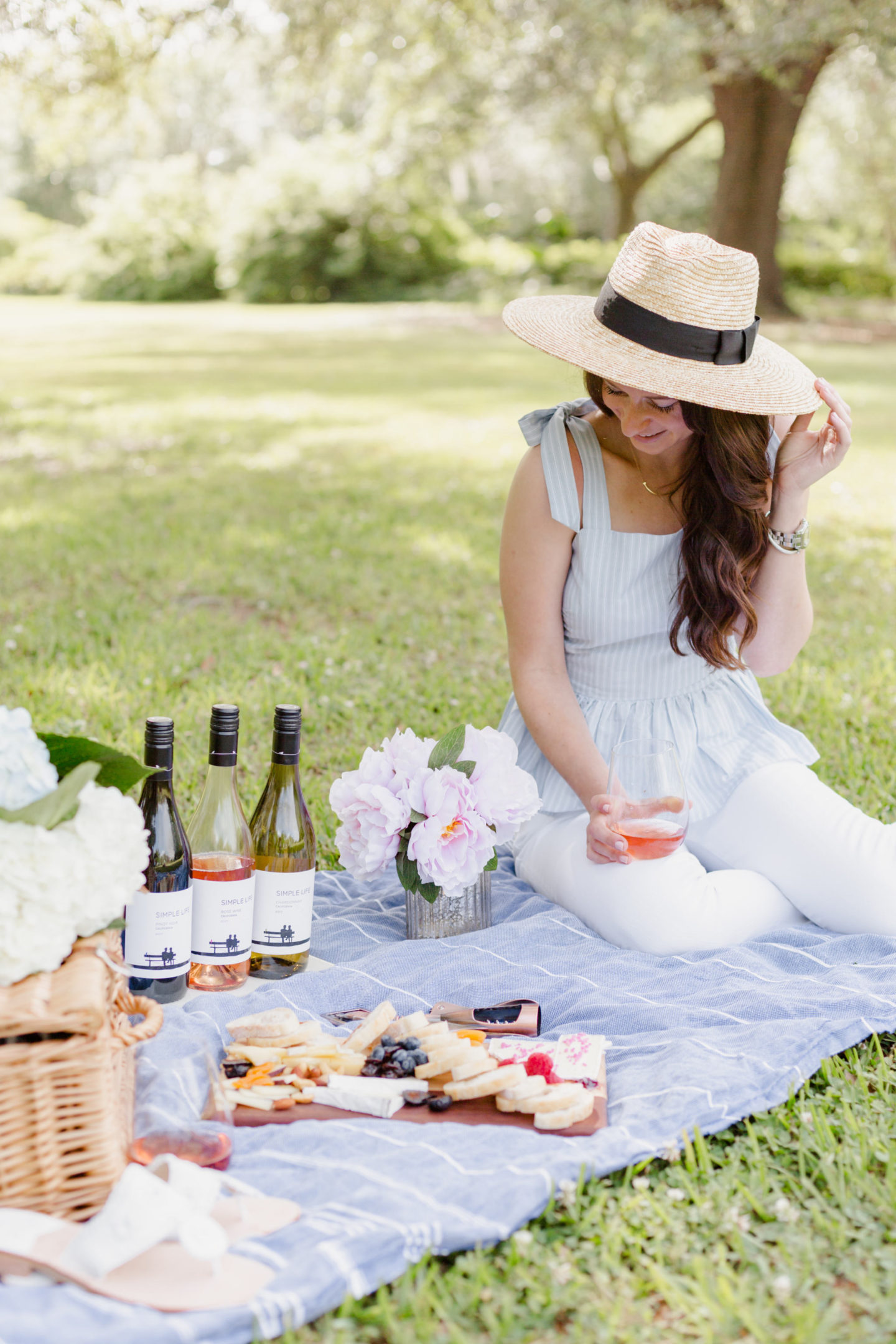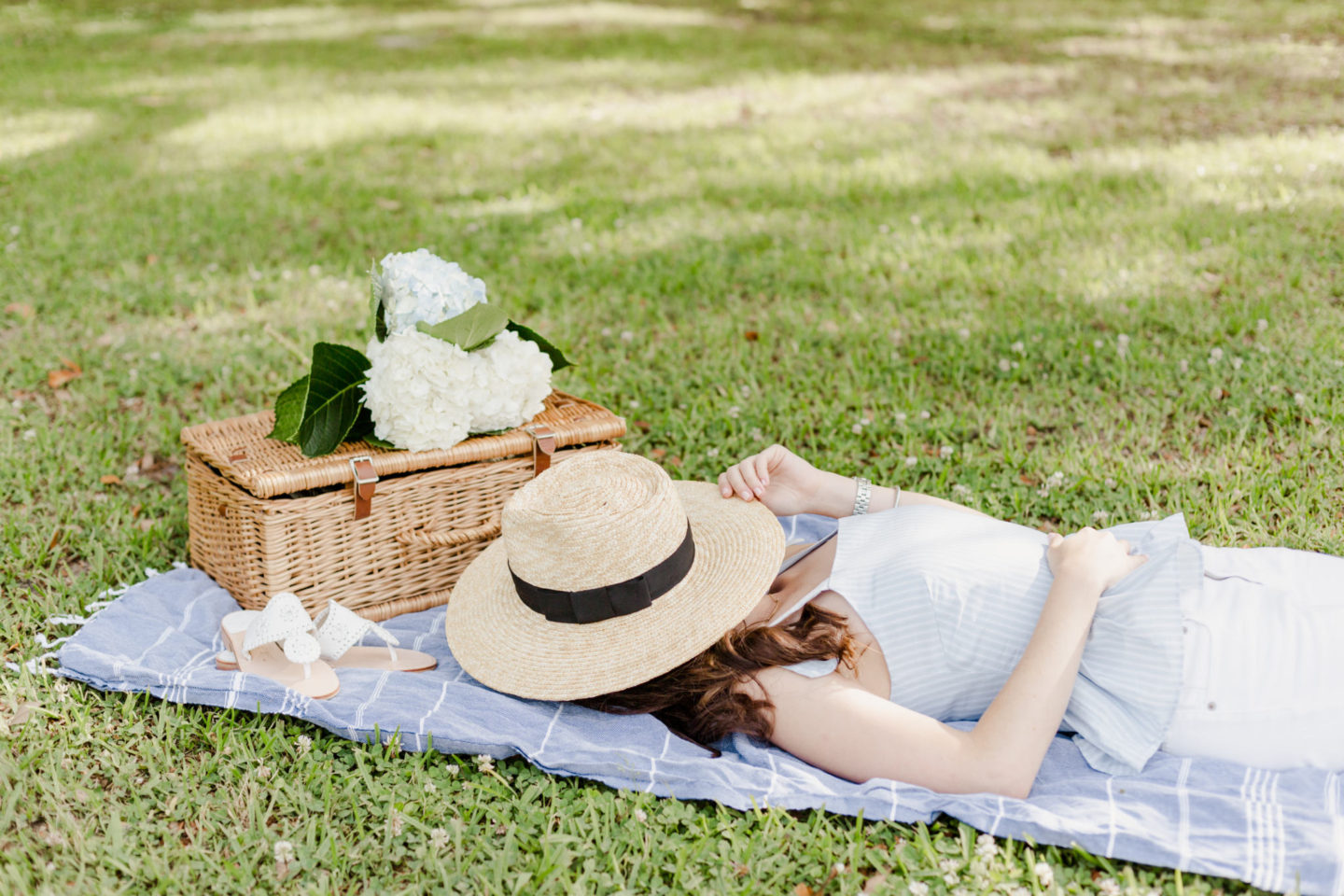 I hope you get a chance to sit, unwind and enjoy the simple things in life this summer, as well!
Blanket from Cannonborough Collective / Top from Mulberry & King / Photos by Kim Graham