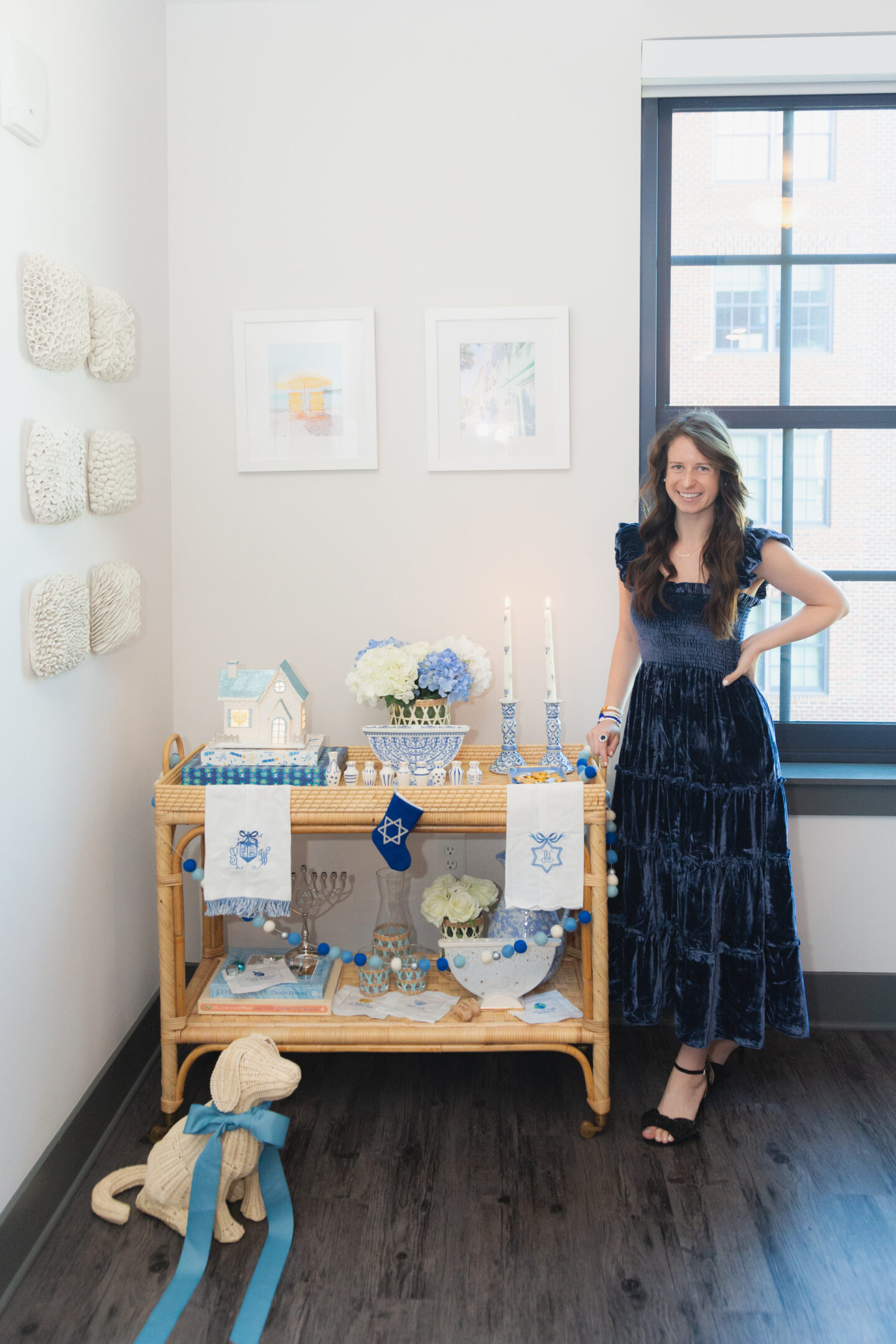 Happy holidays! This week I've teamed up with some friends to share our homes all decorated for the holidays. I was so excited to be asked to share my Hanukkah bar cart, along with my friends' fully decked out homes. To see all of their beautiful home decor be sure and check out these talented ladies websites below.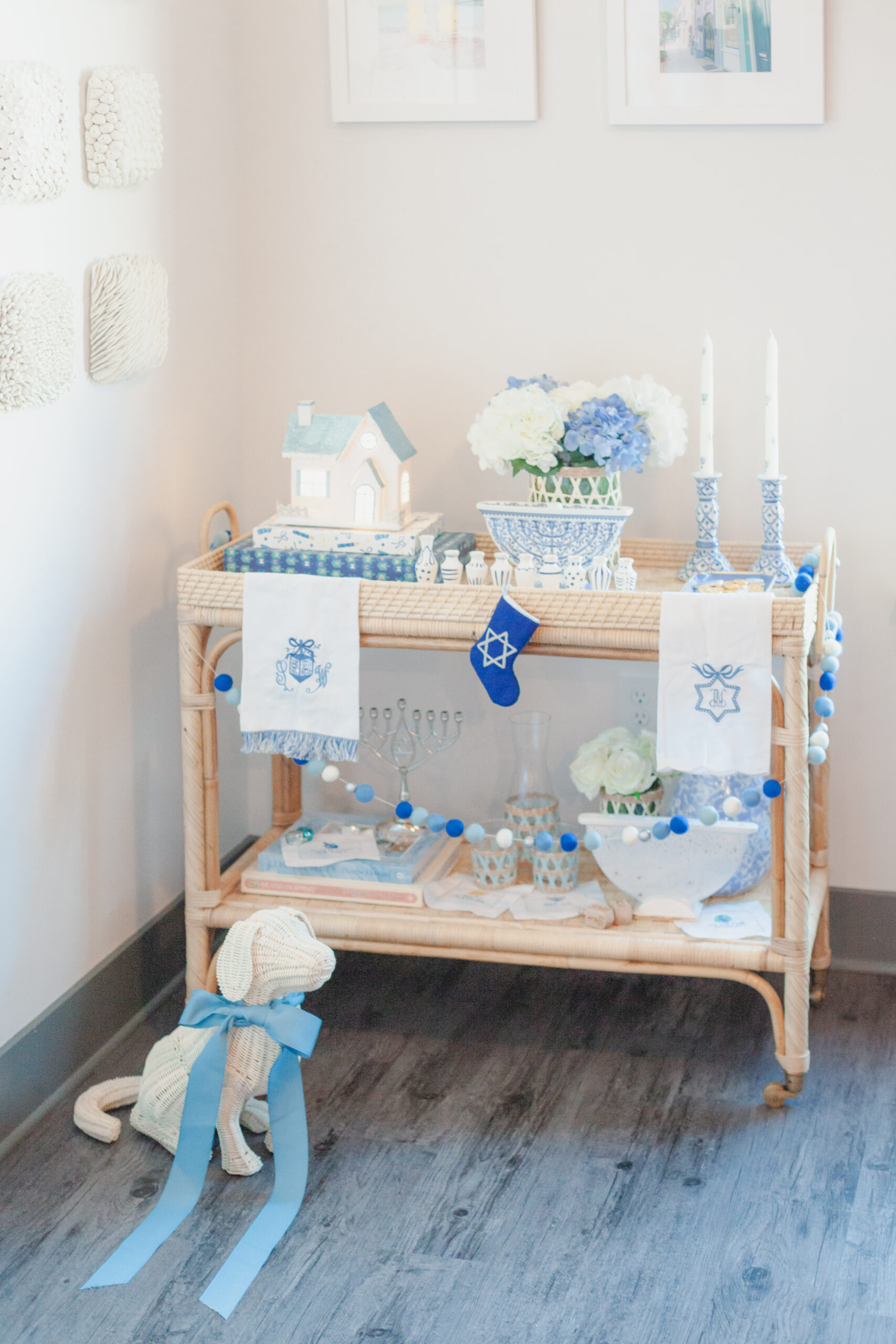 When I first moved to South Carolina from New York, I was very unprepared for the holiday season. I figured I could go out and buy a beautiful menorah at Target, because, well, Target does have everything. Well, after multiple target runs, trips to Walmart & Kohls, I quickly remembered I wasn't in New York anymore. I bought the only menorah available, but told myself that the next holiday season I'd start my search earlier. As you can see, over the years I've collected some beautiful menorahs – I still have the little silver one from my first Hanukkah in Charleston. One day I hope to be able to light them all in my home. For now, a barcart showcase will do.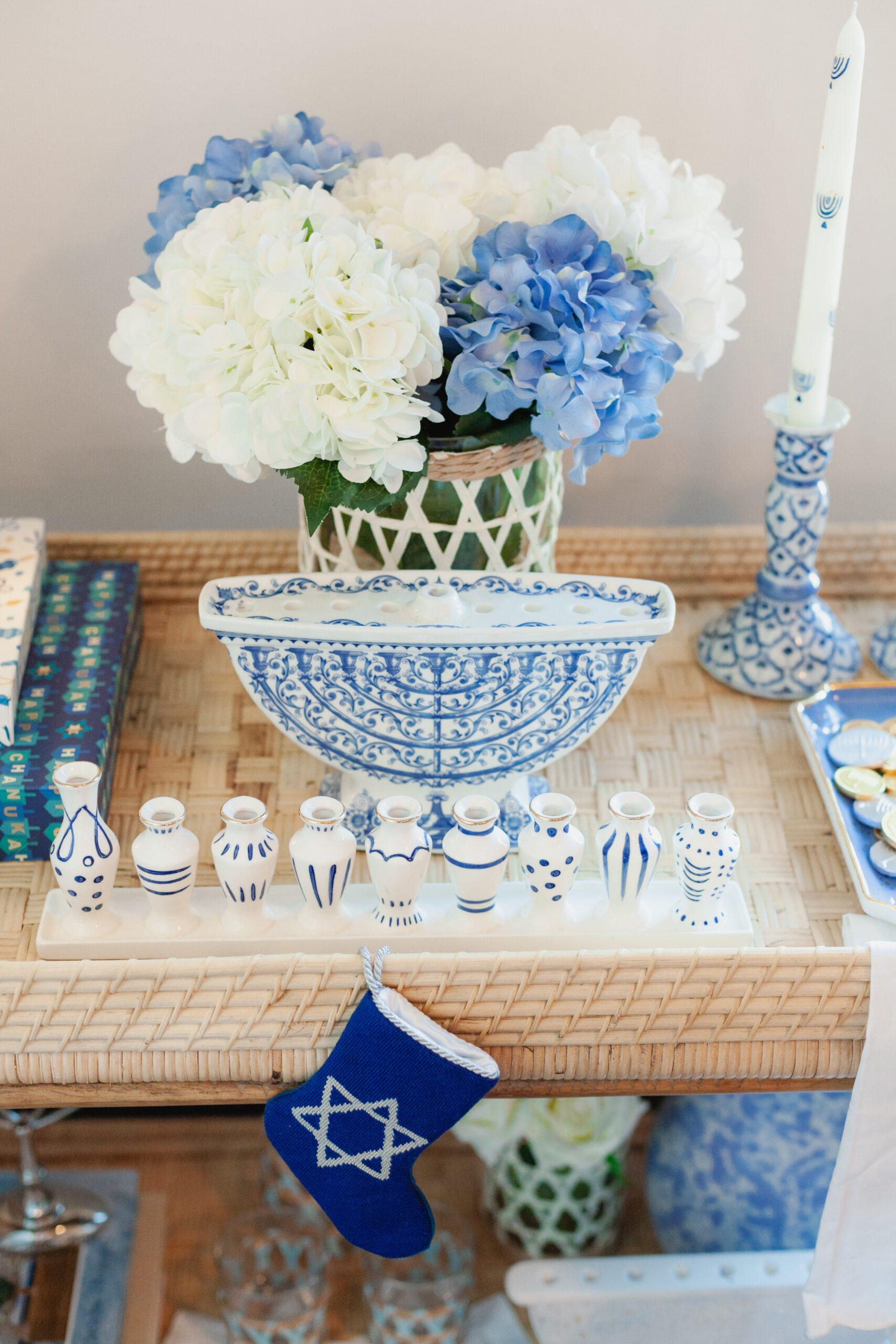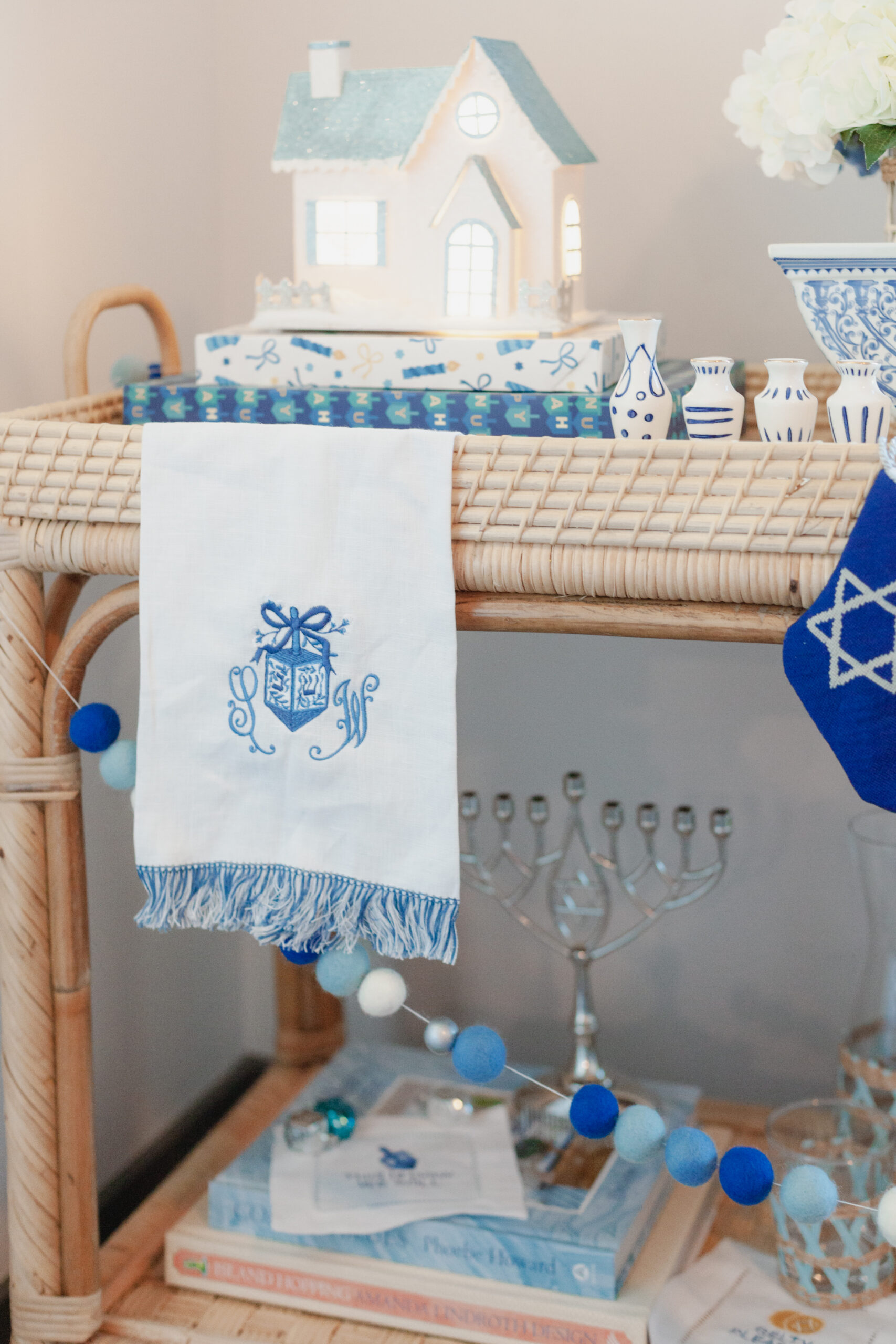 Anyone who knows me, knows I love puns, so when I was working with the talented, Charleston Cotton, on some Hanukkah linens, I knew I wanted to include some punny cocktail napkins in the mix. How fun are these?!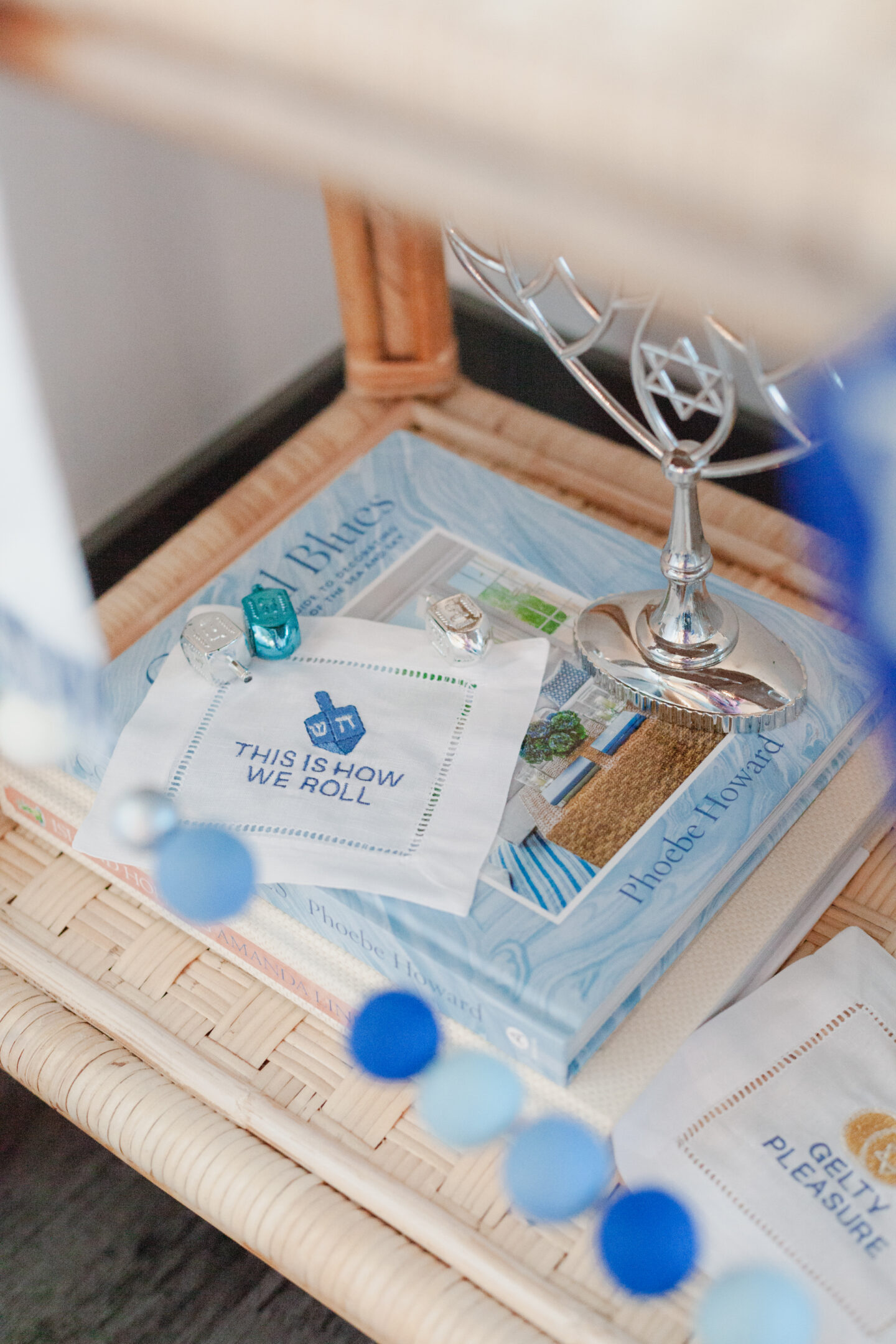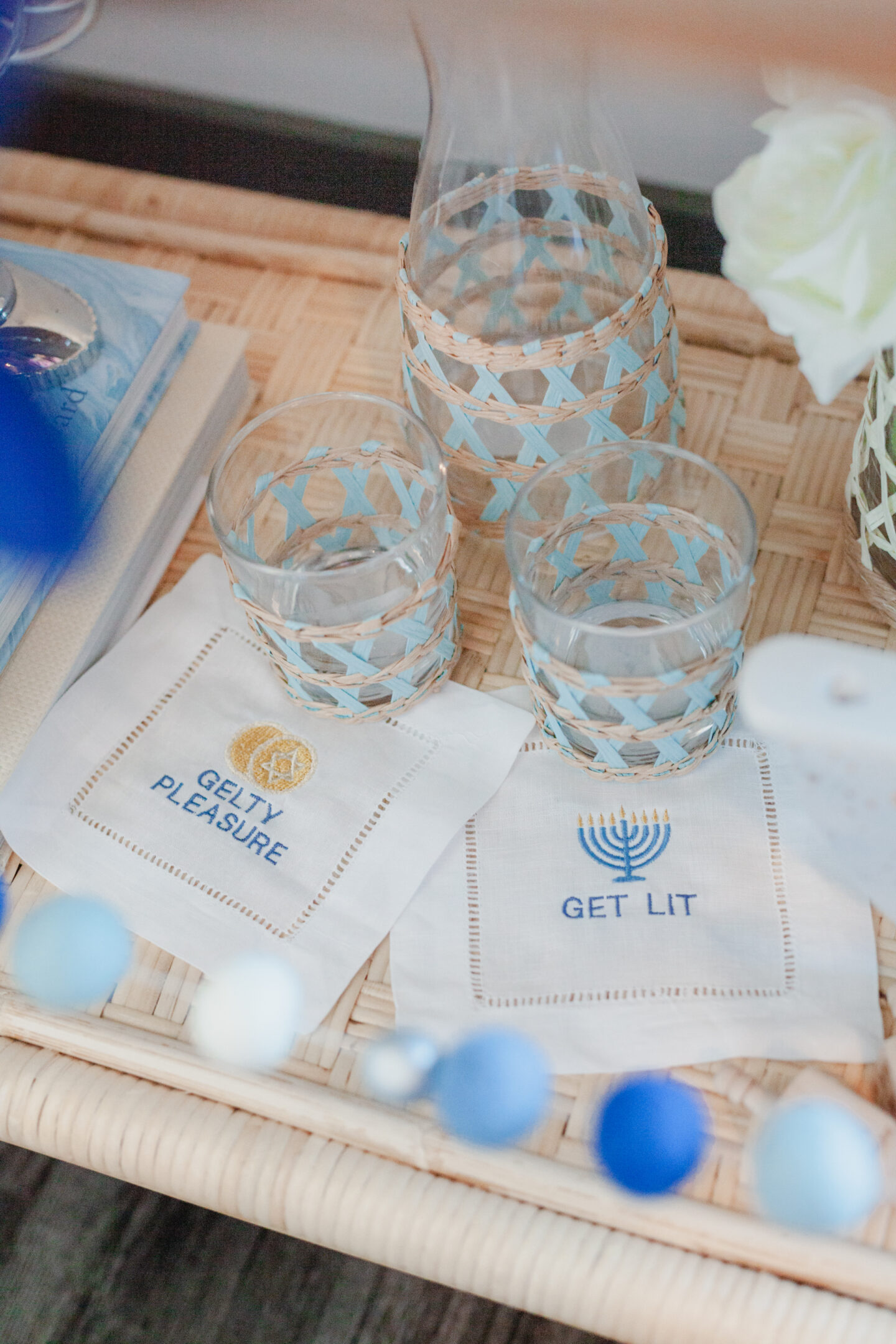 Light is the essence of the holiday and I found the most gorgeous hand painted candles from Over The Moon to add to my display.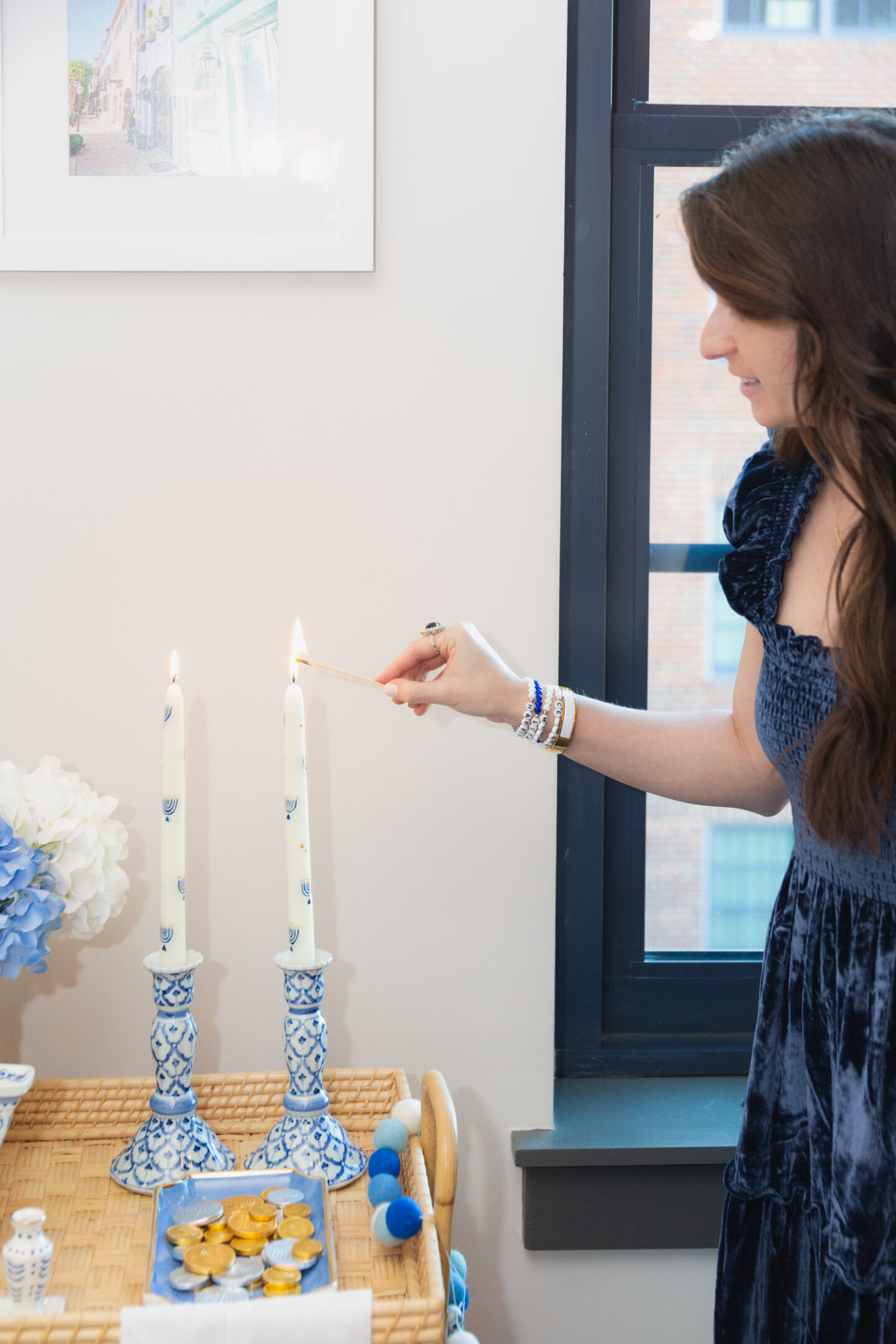 Lastly, I've been jealous of my friends' Christmas villages for years now and have always searched long and hard for a Hanukkah home and Pottery Barn kids finally came through! How cute is it?!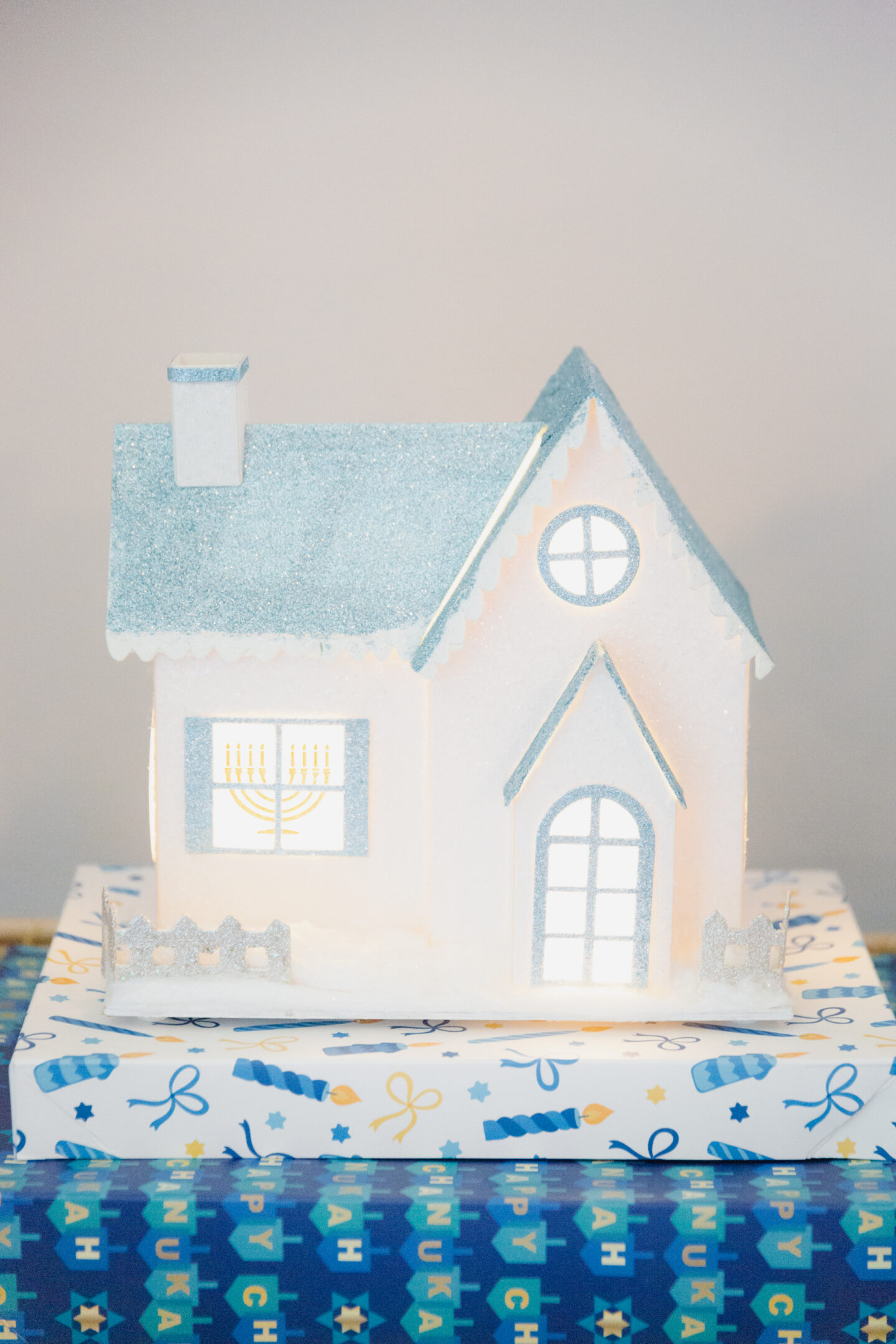 Although not as grand as a home, I loved decorating my barcart for the holiday season with all of my favorite Hanukkah decor. Thanks for following along!