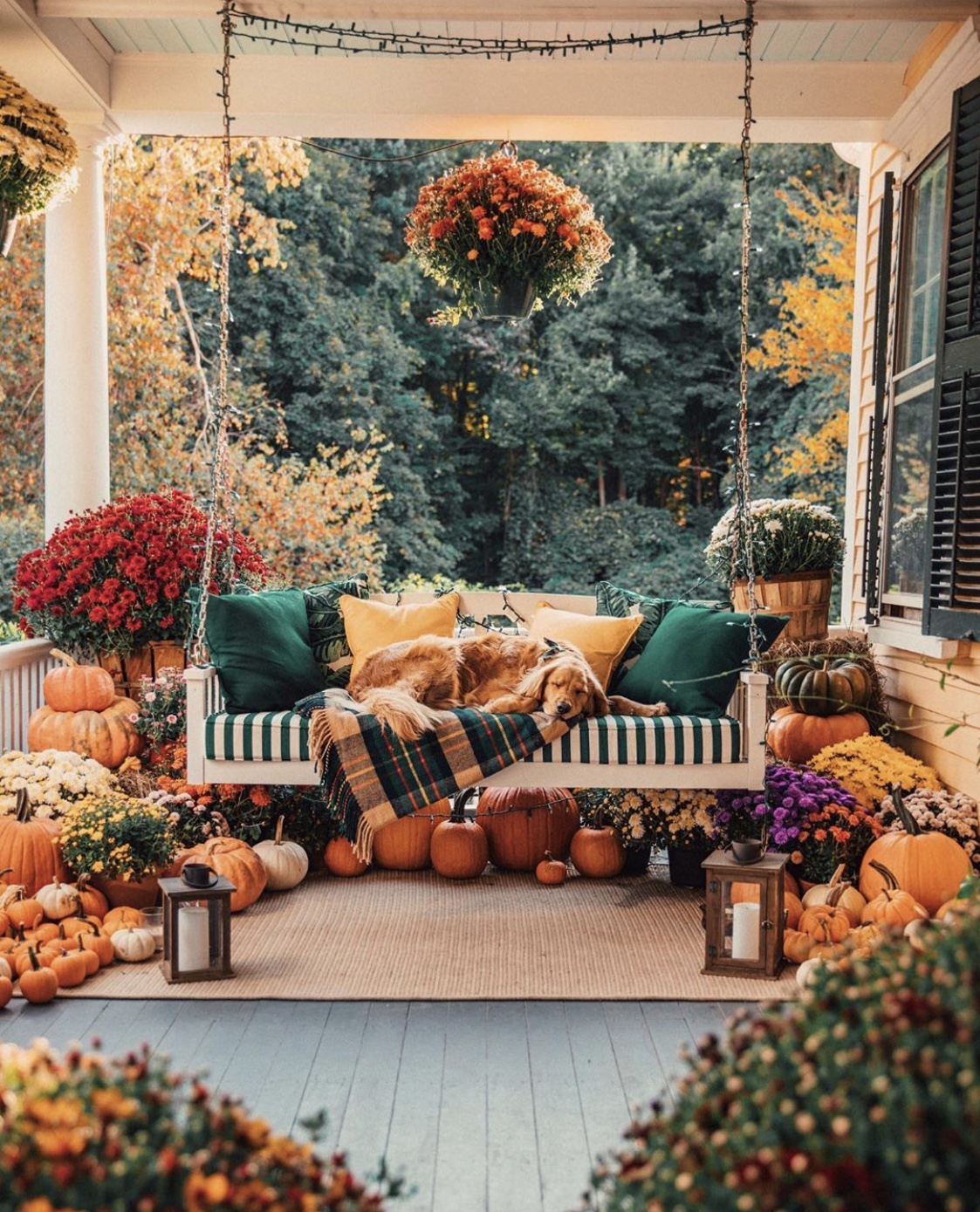 The fall season has officially arrived and while not all of our homes can look like the cover of a magazine, there are a few things you can do to help spruce up your home to make it feel more like fall!
Candles:
Scent is one of the first things to help usher people into the fall season. Even if it still feels like summer in your neck of the woods, you can totally get into the autumn spirit with all the woodsy, spiced, sweet, and warm cinnamon, apple and pumpkin scented candles!
Decor
Now while not all of our homes can be decorated to the state of autumn perfection a la KJP (if you haven't already seen it, Sarah & KJP are seriously #housegoals), we can still add a few warm, fall touches to welcome in the new season! I've rounded up some of my favorite (and cozy!) home decor finds!
Plants/Flowers
While I will miss the hydrangea lined streets of summer, with the changing of the seasons comes vibrant reds, yellows, oranges and greens that are just as beautiful in their own way. Mums and pumpkins are the easiest to pick up at your local grocery or home store to add a special fall touch to your front porch! Again, let's just say KJP's family is winning at fall with his #porchgoals.
And if you are looking for even more inspiration, here are some of my favorite accounts to follow for incredible fall photos!
Jackie Greaney
PJ Havel
The Yellow Note
Sunny Coastlines
Jessica Olm
Katie Jacobs
Kyle Dempsey
Sarah KJP
KJP